Hoofdredacteur & Voedingsdeskundige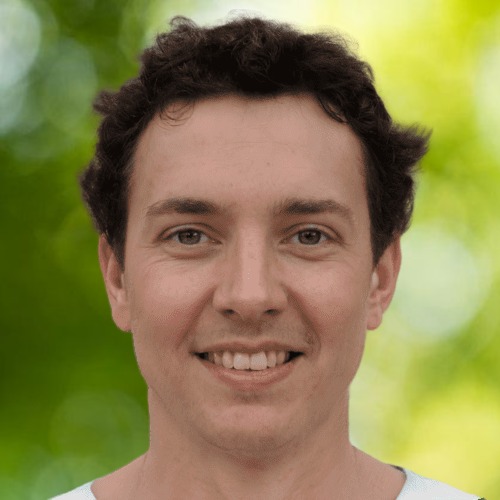 Expertise: Voedingswetenschappen
Opleiding: Health Sciences
Felix van Aken staat bekend als een toonaangevende expert in de wereld van gezondheid, fitness en voeding. Met een solide achtergrond in voedingswetenschappen heeft hij zich door de jaren heen onderscheiden als een deskundige fitnessinstructeur en gewaardeerde personal trainer. Zijn passie ligt niet alleen in het trainen, maar ook in het educatieve aspect. Felix gelooft sterk in het empoweren van individuen door hen te voorzien van de kennis en tools die ze nodig hebben om hun gezondheids- en fitnessdoelen te bereiken.
Bij InfoFitness.nl is Felix een gewaardeerd lid van het team. Zijn bijdragen gaan verder dan alleen het schrijven van artikelen. Hij is ook verantwoordelijk voor het opstellen van uitgebreide trainingsprogramma's, het delen van zijn expertise in voedingsadvies en het kritisch beoordelen van de nieuwste supplementen op de markt. Wat Felix onderscheidt, is zijn vermogen om complexe wetenschappelijke concepten te vertalen naar praktische adviezen die gemakkelijk te integreren zijn in het dagelijks leven.
Of je nu op zoek bent naar deskundig advies, een op maat gemaakt trainingsprogramma of inzicht in de nieuwste voedingstrends, Felix van Aken is de go-to expert bij InfoFitness.nl.
Ervaring als personal trainer & online coach

Bachelor in Fitness, Nutrition & Health

Master in Health Sciences

Freelance creative writer

Passie voor fitness en gezondheid

Felix van Aken
Voedingsdeskundige
Felix heeft tijdens zijn studie jarenlange ervaring opgedaan als personal trainer waarbij hij mensen hielp met het bereiken van hun fitness doelstellingen. Tijdens zijn studie in Dundee Schotland heeft hij gewerkt als fitnessinstructeur en personal trainer bij PureGym. Vervolgens is hij naast personal training online coaching gaan doen, waarbij hij zijn cliënten online hielp met trainingsschema's,  voedingsschema's. Felix is een groot voorstander van gedragsverandering en deze visie heeft hij tijdens zijn online coaching dagen overgebracht op zijn cliënten.
Na het afstuderen aan de middelbare school heeft Felix het avontuur opgezocht in Schotland, door te starten met de bachelor opleiding Fitness, Health & Nutrition aan de Abertay University. Na zijn afstuderen is hij terug gegaan naar zijn geboortestad Amsterdam, om daar de master Health Sciences te gaan volgen aan de Vrije Universiteit Amsterdam. Omdat Felix destijds al werkzaam was als freelance schrijver, heeft hij na zijn master nog een post-bachelor cursus in Creative Writing van 3 maanden gevolgd aan de Hogeschool in Utrecht.
InfoFitness is een online bron voor betrouwbare en actuele gezondheidsinformatie over medisch -, voeding – en fitness gerelateerde onderwerpen die voor de lezer het belangrijkst zijn. We bereiken jaarlijks meer dan 1 miljoen lezers. De inhoud van InfoFitness wordt gecontroleerd door externe experts in het vakgebied op juistheid en integriteit.